About Us > Our Company > Corporate Business Profile
Corporate Profile
---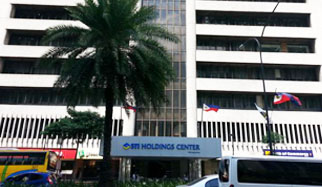 STI Education Systems Holdings, Inc. (PSE Code: "STI") is a holding company geared towards the educational and financial empowerment of the Filipino. Through its portfolio, it provides highly relevant, accessible, and industry-wise academic programs across the country. STI Holdings also provides investment opportunities for individuals in the healthcare, pre-need, and life insurance sectors.
Under its wings are the STI Education Services Group (STI ESG), which runs STI's network of 77 schools across the country as well as iACADEMY and the DLS-STI College of Health Professions, which are recognized leaders in providing education in information technology and health, respectively. On October 1, 2013, STI Holdings acquired a controlling stake in West Negros University Corp. (WNU) through the purchase of 99.45% of its issued and outstanding common stock and 99.93% of the issued and outstanding preferred stock.
These institutions have 84,764 students enrolled in programs such as Information and Communications Technology, Business and Management, Education, Liberal Arts, and the Fine Arts, to name a few.
In addition to education, STI Holdings also has a stake in STI Investments, Inc. which owns PhilPlans First, Inc., PhilhealthCare, Inc., and Philippine Life Financial Assurance Corporation. These companies ensure that the Filipinos' need for financial security is met by providing them with products for education, pension, and memorial; as well as healthcare coverage and insurance.
In 2012, STI Holdings posted yet another milestone as it offered follow-on shares in the Philippine Stock Exchange. This allowed the infusion of fresh capital for the company.
The sale continues to propel STI Holdings to greater heights as it looks to upgrade nine STI schools in different parts of the country into Academic Centers, as well as acquire new properties for its upgrade program.
STI Holdings expects to increase its total student population to more than 100,000 in the coming years.