About Us > Our Company > Corporate Business Profile
Corporate Profile
---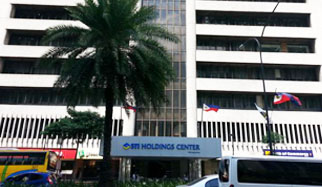 STI Education Systems Holdings, Inc. (PSE Code: "STI") is a holding company geared towards the educational and financial empowerment of the Filipino. Through its portfolio, it provides highly relevant, accessible, and industry-wise academic programs across the country.
STI Holdings has 5 subsidiaries, namely: STI Education Services Group, Inc. ("STI ESG"), STI West Negros University, Inc. ("STI WNU"), Information and Communications Technology Academy, Inc. ("iACADEMY"), Attenborough Holdings Corporation ("AHC" ) and Neschester Corporation ("Neschester") .
STI ESG
At present, STI ESG offers secondary and tertiary programs, as well as post-graduate and associate programs. The colleges of STI ESG offer associate/baccalaureate degrees and technical/vocational programs in the fields of Information and Communications Technology ("ICT"), Business and Management, Hospitality Management, Tourism Management, Arts and Sciences, Engineering, and Education. These programs are accredited by the Commission on Higher Education ("CHED") and/or the Technical Education and Skills Development Authority ("TESDA"), as may be applicable. Also accredited by TESDA, the education centers of STI ESG offer technical/vocational courses for computer programming, computer technology, multimedia arts, and office administration, among others. In addition, all schools in the STI ESG network have been granted permit by the Department of Education ("DepEd") to offer Senior High School ("SHS").
The Senior High School offering of STI ESG aims to minimize the impact of the expected reduction in enrollment since there will be a substantial reduction of incoming freshmen during the transition period from Senior High School to College. Likewise, there is an opportunity for STI ESG to increase its student retention and migration when the students graduate from Senior High School and decide to pursue a Baccalaureate degree.
As a testament to its strong presence nationwide, the STI ESG network has seventy-six (76) schools spread across Luzon, Visayas, and Mindanao and is comprised of sixty-four (64) STI-Branded Colleges and twelve (12) STI-Branded Education Centers. Likewise, of these seventy-six (76) schools, thirty-three (33) college campuses and five (5) education centers are wholly-owned while thirty-one (31) college campuses and seven (7) education centers are operated by franchisees.
Through the consistent efforts of management, the STI brand has been recognized as a provider of high-quality real life education.
In March 2017, STI ESG listed its ?3.0 Billion Series 7-year Bonds due 2024 and Series 10-year Bonds due 2027 on the Philippine Dealing and Exchange Corp. ("PDEx") secondary market. The Bonds carry coupon rates of 5.8085% and 6.3756% for the 7-year and 10-year tenors, respectively. Interest payments are payable quarterly in arrears on June 23, September 23, December 23, and March 23 or the next business day if such dates fall on a non-banking day, of each year commencing on June 23, 2017, until and including the relevant Maturity dates.
The ?3.0 billion bond issue is the first tranche of its ?5.0 billion fixed rate bonds program under its 3-year shelf registration with the SEC. The proceeds of the first tranche of the debt securities program have been earmarked for the expansion of STI ESG campuses, refinancing of short-term loans incurred for the acquisition of land, and other general corporate requirements.
STI ESG decided to shift its focus to a more organic expansion instead of a geographical expansion. This direction is part of STI ESG's commitment to continuously improve the delivery of education to its students — by ensuring that its schools house state-of-the-art facilities with spacious classrooms, top-of-the-line computer laboratories, and recreational facilities. Thus, STI ESG encouraged the schools to move from rented space into School-Owned Stand-Alone Campuses.
For the last seven years, 11 new school facilities were constructed for 11 existing wholly-owned schools and this has resulted in the additional uptake of around 17,500 new students. STI ESG intends to continue this strategy and build new facilities for more schools.
STI WNU
STI Holdings acquired in October 2013, 99.45% of the issued and outstanding common shares and 99.93% of the issued and outstanding preferred shares of West Negros University Corp., now known as STI West Negros University ("STI WNU"), a leading university in the City of Bacolod in Negros Occidental.
The acquisition is part of the planned expansion of the Company. It not only widened its course offerings at the tertiary level but the acquisition also provided STI Holdings another entry into basic education which is the focus of the government's K to 12 program, and into the graduate school level which is vital in uplifting the development of human capital in the country.
STI WNU is strategically located at the center of Bacolod City. The site is in close proximity to the Provincial Capitol, the New Government Center, Corazon Locsin Montelibano Memorial Regional Hospital ("CLMMRH") and a number of commercial buildings mainly owned by Chinese businessmen.
The campus houses the five-storey Main Building, three-storey HM Building, three-storey IT Building, two-storey Engineering Building, four-storey IS Building, one-storey Institute of Languages Building, one-storey Audio-Visual Building and other various facilities including the Gymnasium, Football Field, and Student Activity Center.
The campus now boasts of a façade that reflects the new University Signage – "STI West Negros University" – and showcases the new admission office and the refurbished Kitchen & Dining Laboratory that can be seen along Burgos Street. The Main, IT and HM buildings have been renovated and the works were completed in February 2015. In January 2016, the construction of the Firing Range and Swimming Pool was launched. These facilities will be used by Criminology and Maritime students, respectively. The construction of Firing range was completed October 2017 while the Swimming Pool was completed in August 2017.
The ground floor of the Main Building now houses the office space for all staff and faculty. Various student services offices, such as the clinic, guidance services, and student records are also located here. A portion of the ground floor has been prepared for the state of the art Maritime Simulator Room. All in all, the Main Building has 62 classrooms and laboratories that are equipped with air-conditioning and multimedia projection systems.
The IT building houses four computer laboratories, one speech laboratory and twelve classrooms, while the HM Building houses the newly re-modeled HRM Laboratories such as the Kitchen, Food & Beverage Room, Hotel Suite and Front Desk Area. The HM Building also provides a multi-purpose area and six additional classrooms that are also equipped with air-conditioning and multimedia projection systems.
In June 2016, STI WNU was granted permit to operate its Maritime Training Center for the following non-simulator programs:
· Consolidated Marine Pollution 73/78 Annexes I-VI
· Ship Security Officer ("SSO")
· Seafarer Security Awareness Training ("SSAT") / Seafarer with Designated Security Duties ("SDSD")
In October 2017, MARINA granted STI WNU full course approval for the simulator program Ratings Forming Part of a Navigational Watch ("RFPNW").
Beginning School Year ("SY") 2016-2017, STI WNU had set new directions through its new vision of becoming a leading university in the Negros Island Region by 2025, driven by passion for academic excellence through innovation. The school also has committed to produce excellent quality graduates who are able to meet and uphold the standards of the industry in pursuit of a better Filipino family and nation.
iACADEMY
In September 2016, STI Holdings purchased 100% of iACADEMY's issued and outstanding capital stock from STI ESG. STI Holdings also subscribed to 100.0 million of the 400.0 million increase in the authorized capital stock of iACADEMY, which was approved by the SEC in November 2016.
iACADEMY is the premier school in the Group that specializes in course offerings in animation, multimedia arts and design, fashion design and technology, software engineering and game programming and design. It also offers Senior High School. The school is located in Makati - the Central Business District of Metro Manila. It started in 2002, as a wholly-owned subsidiary of STI ESG, with an initial class of 72 students. iACADEMY's transfer to iACADEMY Plaza in SY 2014-2015 accommodated its growing student population. The auditorium, commissioned with its lights and sounds fixtures located at the 2nd floor, has a 450-500 seating capacity. iACADEMY occupies 9 floors of the 11-storey building. All 9 floors have been designed to provide modern facilities with the entire 7th floor equipped with top of the line computer suites that provide necessities of education including high-speed internet at 35 Mbps each from two internet service providers.
At the beginning of SY 2015-2016, iACADEMY had 994 students enrolled. The faculty is comprised of both experienced academicians and industry practitioners. iACADEMY prides itself in being the first Wacom Authorized training partner in the Philippines, as well as the first college in the ASEAN region to be appointed as an IBM Center of Excellence. Aside from bringing in industry professionals to teach at iACADEMY, the school also has an impressive internship program, which is one of the most intensive in the country today. Under this program, iACADEMY student interns work full-time in partner companies for at least 960 hours. This model has resulted in a 96% job placement rate within the first six (6) months after graduation.
On August 10, 2015, DepEd granted iACADEMY's permit to offer Senior High School. iACADEMY is now offering three SHS tracks.
iACADEMY changed its school calendar starting SY 2016-2017 from May of each year to July for tertiary level and August for SHS.
On October 19, 2016, iACADEMY signed a Licensing Agreement to Offer a Graduate Business Program with DePaul University ("DePaul") of Chicago, Illinois, United States of America. The agreement is in accordance with the CHED's approval for iACADEMY to operate as a Transnational Education ("TNE") provider for the Master in Business Administration program in partnership with DePaul as the degree granting institution.
The Government Authority ("GA") is valid for a period of three years, 2016 to 2018, and shall be subject to revocation if iACADEMY fails to operate in accordance with the laws of the Republic of the Philippines and/or fails to maintain the prescribed standards of instruction and/or fails to comply with the rules and regulations pertaining to the organization, administration and supervision of private/public Higher Education Institutions ("HEIs") in the Philippines. This GA applies only to the iACADEMY Plaza campus.
AHC is a 100% owned subsidiary of STI Holdings. The parent company subscribed to 40% of its shares in November 2014 and eventually bought the balance of 60% of its outstanding capital stock in February 2015. At the time of purchase, it had receivables from Unlad which it eventually assigned to STI Holdings on March 1, 2016.
AHC is not operating as of March 31, 2017.
Neschester is also a 100% owned subsidiary of STI Holdings. It is a real estate company whose major asset is a parcel of land in Makati City with an area of 2,332.5 sq. m. On September 20, 2016, iACADEMY had its groundbreaking ceremony on this parcel of land, which will be the site of its Yakal campus housing the Senior High School students. Building construction is in full swing and the floors set to be utilized for the school will be completed in December 2017. Students will start using the facility in January 2018.