About Us > Our Company > Corporate Business Profile
Corporate Profile
---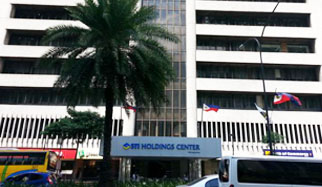 STI Education Systems Holdings, Inc. (PSE Code: "STI") is a holding company geared towards the educational and financial empowerment of the Filipino. Through its portfolio, it provides highly relevant, accessible, and industry-wise academic programs across the country.
STI Holdings has four subsidiaries, namely: STI Education Services Group, Inc. ("STI ESG"), STI West Negros University, Inc. ("STI WNU"), Information and Communications Technology Academy, Inc. ("iACADEMY"), and Attenborough Holdings Corporation ("AHC" ).

STI ESG
STI ESG was founded on August 21, 1983 to address the Information Technology ("IT") education needs of the Philippines. It evolved from its wholly-owned training centers to granting franchises to several locations in Metro Manila. In 1995, STI ESG was granted a permit by the Commission on Higher Education ("CHED") to operate colleges. It started to roll out the four-year college programs in 1996. From offering various degrees related to Computer Science, STI ESG showed its strength beyond IT by expanding the existing programs to bachelor's degrees in the fields of Business Administration, Computer Engineering, Hospitality Management, Tourism Management, Accountancy, Communications, and Multimedia Arts, among others. STI ESG is also offering Senior High School ("SHS"). Starting School Year ("SY") 2020-2021, STI ESG was given government permits to offer Bachelor of Science in Retail Technology and Consumer Science program ("BSRTCS") and government recognition to offer a 2-year Associate in Retail Technology program ("ART"). ART has a ladderized curriculum preparatory for the BSRTCS and graduates of ART will receive a diploma upon completion of the program. STI ESG is 98.7% owned by STI Holdings. As a testament to its strong presence nationwide, the STI ESG network has sixty-three (63) schools spread across Luzon, Visayas, and Mindanao and is comprised of sixty (60) STI-branded Colleges and three (3) STI-branded Education Centers. Likewise, of these sixty-three (63) schools, thirty-seven (37) are wholly-owned while twenty-six (26) campuses are operated by franchisees.
Through the consistent efforts of management, the STI brand stays true to its commitment of providing real-life education to the Filipino youth and nurturing them to become competent and responsible members of the society.
STI ESG's strategy for business growth is focused on organic expansion and capital improvement projects. STI ESG encourages schools to move from rented space into stand-alone campuses equipped with industry-grade simulation laboratories, spacious classrooms, and top-of-the-line recreational facilities that will help facilitate the delivery of quality and real life education to the students. To date, STI ESG has 20 wholly-owned campuses with newly constructed/renovated buildings while 11 franchised schools have constructed/renovated their buildings and upgraded their facilities.
STI ESG has a total student capacity of 147,982 students, with 105,812 pertaining to owned schools and 42,170 pertaining to franchised schools.
Focusing also on a robust learning delivery system, STI ESG invested in trainings on awareness, documentation, and internal quality audit to achieve ISO 9001:2015 certification. Awarded by TÜV Rheinland Philippines, Inc., the international certification indicates that STI ESG's Learning Delivery System is relevant, responsive, and learner-centered to exceed the customers' needs and meet industry competencies and applicable requirements, with strong emphasis on continuous improvement and quality assurance. The Learning Delivery System covers courseware development, faculty training and certification, and student development program.
STI ESG likewise maintains close relationships and collaborations with industry leaders and employers to make sure that its students have updated curricula suited to the market demand and are equipped with marketable skills.

STI WNU
STI WNU was founded on February 14, 1948. The campus sits on a 3.1-hectare property in the heart of Bacolod City. STI WNU was granted its University status by CHED on February 11, 2008. STI Holdings acquired 99.5% ownership of the University on October 1, 2013.The acquisition is part of the planned expansion of the Parent Company. It not only widened its course offerings at the tertiary level but also provided STI Holdings another entry into basic education which is the focus of the government's K to 12 program, and into the graduate school level which is vital in uplifting the development of human capital in the country.
STI WNU is strategically located at the center of Bacolod City. The site is in close proximity to the Provincial Capitol, the New Government Center, Corazon Locsin Montelibano Memorial Regional Hospital ("CLMMRH") and a number of commercial buildings mainly owned by Chinese businessmen.
The campus houses the five-storey Main Building, three-storey Front Building which houses the college of Hospitality and Tourism Management ("CHTM") and the College of Information and Communication Technology ("CICT"), two-storey Engineering Building, four-storey School of Basic Education ("SBE") Building, one-storey Institute of Languages Building, one-storey Audio-Visual Building and other various facilities including the Gymnasium, Football Field, and Student Activity Center.
The campus boasts of a façade that reflects the new University Signage – "STI West Negros University" – and showcases the new admission office and the refurbished Kitchen & Dining Laboratory that can be seen along Burgos Street. The Main, IT and HM buildings have been renovated and the works were completed in February 2015. In January 2016, the construction of the swimming pool and the firing range was launched. The swimming pool was completed in August 2017 while the firing range was completed in August 2018. These facilities are being used by Criminology students.
The ground floor of the Main Building houses the office space for all staff and faculty. Various student services offices, such as the clinic, guidance services, and student records are also located here. A portion of the ground floor has been prepared for the state-of-the-art Maritime Simulator Room. All in all, the Main Building has 60 classrooms and laboratories that are equipped with air-conditioning and multimedia projection systems.
The IT building houses four computer laboratories, one speech laboratory and twelve classrooms, while the HM Building houses the newly remodeled insert long form ("HRM") Laboratories such as the Kitchen, Food & Beverage Room, Hotel Suite and Front Desk Area. The HM Building also provides a multi-purpose area and six additional classrooms that are also equipped with air-conditioning and multimedia projection systems.
On June 20, 2016, STI WNU was granted permit to operate its Maritime Training Center. The following are non-simulator programs offered by the University:
Consolidated Marine Pollution 73/78 Annexes I-VI
Ship Security Officer ("SSO")
Seafarer Security Awareness Training ("SSAT") / Seafarer with Designated Security Duties ("SDSD")
Ratings Forming Part of a Navigational Watch ("RFPNW")
Beginning SY 2016-2017, STI WNU had set new directions through its new vision of becoming a leading university in the Negros Island Region by 2025, driven by passion for academic excellence through innovation. The school also has committed to produce excellent quality graduates who are able to meet and uphold the standards of the industry in pursuit of a better Filipino family and nation.
In January 2022, four programs of STI WNU, namely BS in Business Administration, Bachelor in Secondary Education, Bachelor in Elementary Education and Liberal Arts, were certified to be Level IV accredited by the Philippine Association of Colleges and Universities Commission on Accreditation ("PACUCOA"). Meanwhile, the programs Master of Arts in Education and Master in Public Administration are Level III accredited; Doctor of Philosophy in Educational Management, BS in Psychology and BS in Criminology are Level II accredited; BS in Information Technology is Level I accredited and BS in Hospitality Management is on Candidate status.

iACADEMY
In September 2016, STI Holdings purchased 100% of iACADEMY's issued and outstanding capital stock from STI ESG thus making iACADEMY a wholly-owned subsidiary of STI Holdings. STI Holdings also subscribed to 100.0 million of the 400.0 million increase in the authorized capital stock of iACADEMY, which was approved by the SEC in November 2016.
iACADEMY is the premier school in the Group that offers cutting-edge and industry-focused programs for senior high school and college on computing, business, and design.
Established in 2002, iACADEMY is one of the first educational institutions to offer non-traditional programs such as Animation, Game Development, Multimedia Arts, Music Production and Sound Design, Data Science, and Cloud Computing. It is known for its strong industry partnerships with global leaders such as IBM, Wacom, Association of Chartered Certified Accountants ("ACCA"), ASUS, Amazon Web Services ("AWS"), PwC, UNITY, Dolby, Atmos, Alibaba, and many more.
iACADEMY's Nexus campus, equipped with top-of-the-line multimedia arts laboratories and computer suites, is located along Yakal St. in Makati City and has a total capacity of 3,755 students.
Following its 96% placement rate, strong ties with local and international industry partners, and intensive internship and mentorship programs, iACADEMY has been awarded by the prestigious UK-based publication Global Brand Awards as the Most Innovative Education Provider (Philippines) for 2020. iACADEMY is the only Philippine school to be recognized along with other top-tier schools, including Harvard University, Massachusetts Institute of Technology ("MIT") and Nanyang Technological University. In June 2021, the Global Business Review Magazine Awards declared iACADEMY as the Best School for Music Production, Design, and Technology in the Philippines while International Business Magazine recognized the institution as the Best New School for Music Production and Technology, Most Innovative Design School and Most Innovative Education Provider in the Philippines for 2021. iACADEMY was awarded the Philippines' Best Design School, Best School for Music Production, Design, and Technology, Best Education Provider, and Most Innovative Education Provider for the year 2022 by the online publication Global Business Review Magazine in the United Arab Emirates.
In partnership with the Department of Tourism, iACADEMY launched Maze, the first physical-distancing app in the Philippines which helps users determine the density of people present in a particular place real-time and devise a plan to distance themselves from other users.
iACADEMY also received international commendations for its scholarly initiatives and strong partnerships with industry leaders such as Dolby and Atmos for Music Production and Sound Design Program, CG-Arts Japan for Animation, and the Association of Chartered Certified Accountants for BA Accountancy. The school was also lauded for its Co-Create Program, a collaborative project with leading institutions and experts that gives opportunities for students to offer creative outputs to advocacies, products, and service-related projects. Its partners include the Department of Tourism, Unilab, Canva, Adarna House, among others.
Revolutionizing approaches to education, iACADEMY launched its Home Schooling Program for SHS called DRIVE or Design for Remote, Individualized, Versatile Education. It was established in August 2021 to adapt to the changes and needs of students with unique learning styles and preferences. Lauded for this new paradigm, iACADEMY was recognized as the Most Progressive Education Provider – Philippines 2021 by the World Economic Magazine Awards 2021.
On September 1, 2021, iACADEMY opened its doors by accepting applications for enrollment of prospective SHS and college students for SY 2022-2023 in PRIME Workshops. These weekly workshops are currently conducted by iACADEMY professors and industry leaders to ensure that students and parents are well-informed and educated about the recent developments in the industry and how the school focuses its efforts on acquiring certification opportunities, international partnerships, and support from industry partners.
On March 25, 2022, iACADEMY inked a partnership with tech giant ASUS through the ASUS Edukasyon School Partner Program which aims to facilitate the technological advancement of education through the improvement of the school's IT facilities, mentorship programs for students, and support for faculty.
iACADEMY also landed among the top 10 schools with the highest number of passers in the Real Estate Licensure Exam conducted by the Professional Regulation Commission ("PRC"), producing 31 licensed real estate brokers in April 2022.
Currently, iACADEMY prides itself as the first Toon Boom Center of Excellence in Asia, first IBM Center of Excellence in the ASEAN region, official Microsoft Training Center in the Philippines, the first educational partner of AWS for Cloud Computing Program, the first educational institution in the Philippines to implement Alibaba Global Digital Talent ("GDT") program, and first educational partner of PricewaterhouseCoopers for the Bachelor of Science in Accountancy program, a WACOM authorized training partner, and one of the top school of choice for IT, arts, and design.
Today, iACADEMY has a total of nine (9) senior high school programs, thirteen (13) specialized undergraduate degree programs, and one (1) second-degree program which are all geared towards preparing students for a highly competitive professional world.

AHC is a 100%-owned subsidiary of STI Holdings. The Parent Company subscribed to 40% of AHC's shares in November 2014 and eventually bought the balance of 60% of its outstanding capital stock in February 2015. At the time of purchase, it had receivables from Unlad Resources Development Corporation which it eventually assigned to STI Holdings on March 1, 2016. AHC is currently non-operational.